Camp Amenities
Mountain Fellowship Camp is 205 acres of wooded landscape surrounded by the Chattahoochee National Forest on three sides and offers the following amenities: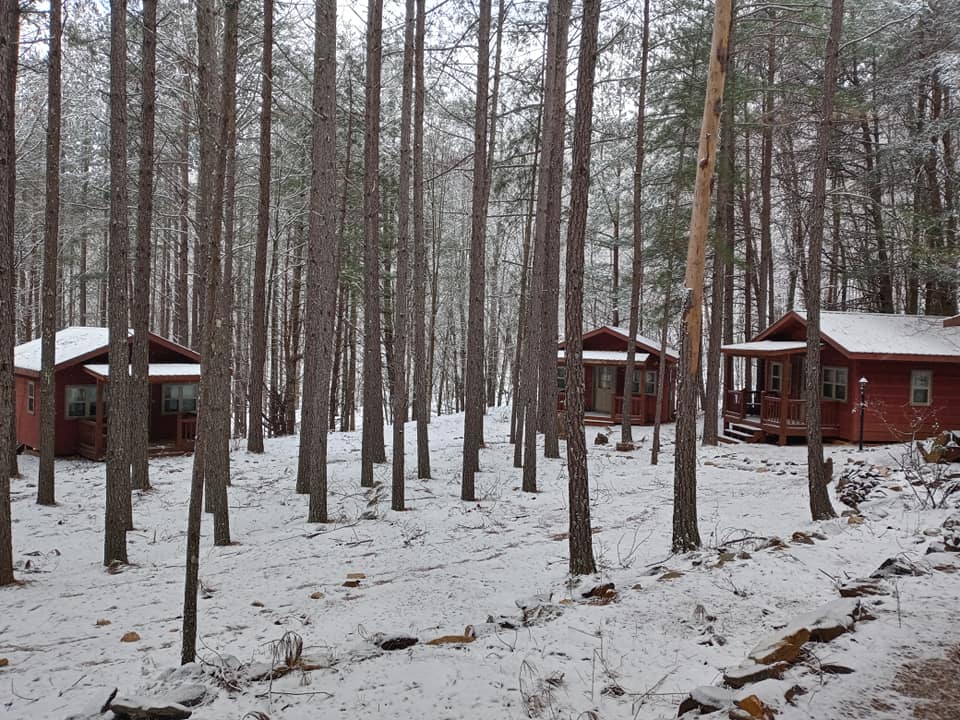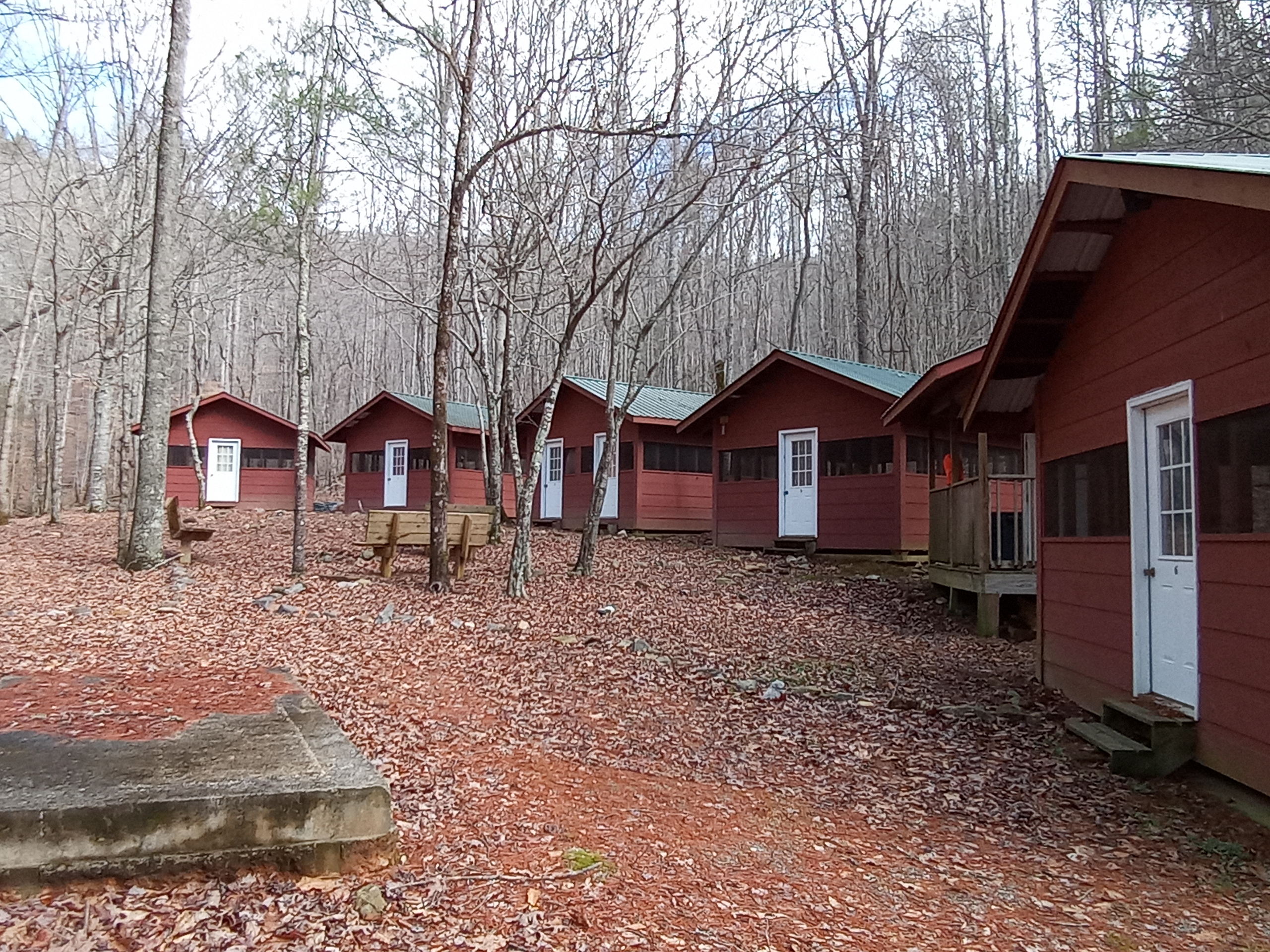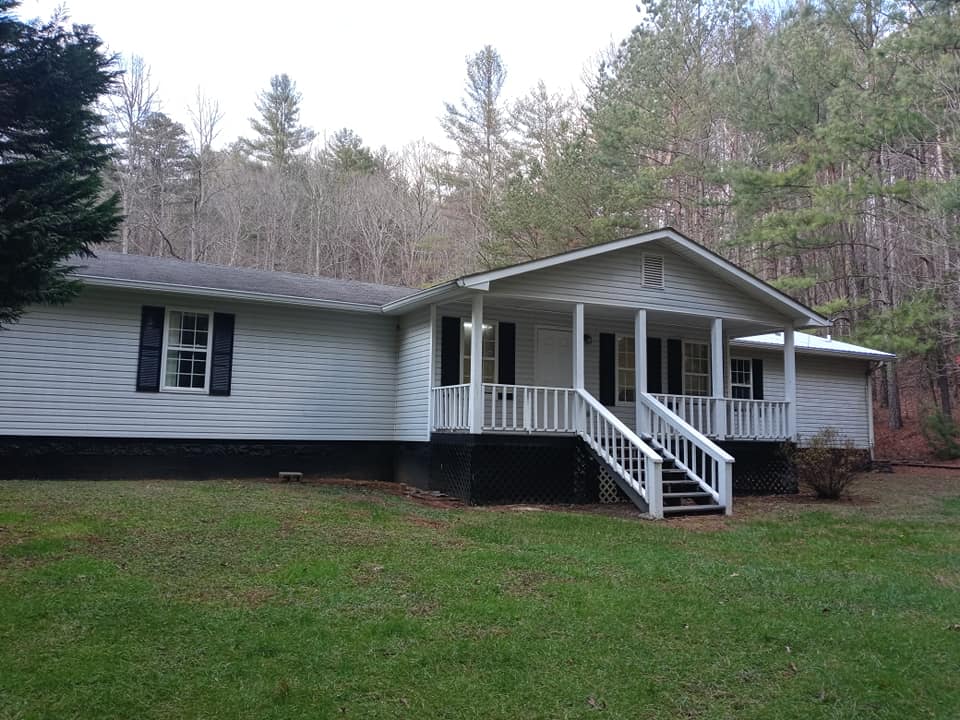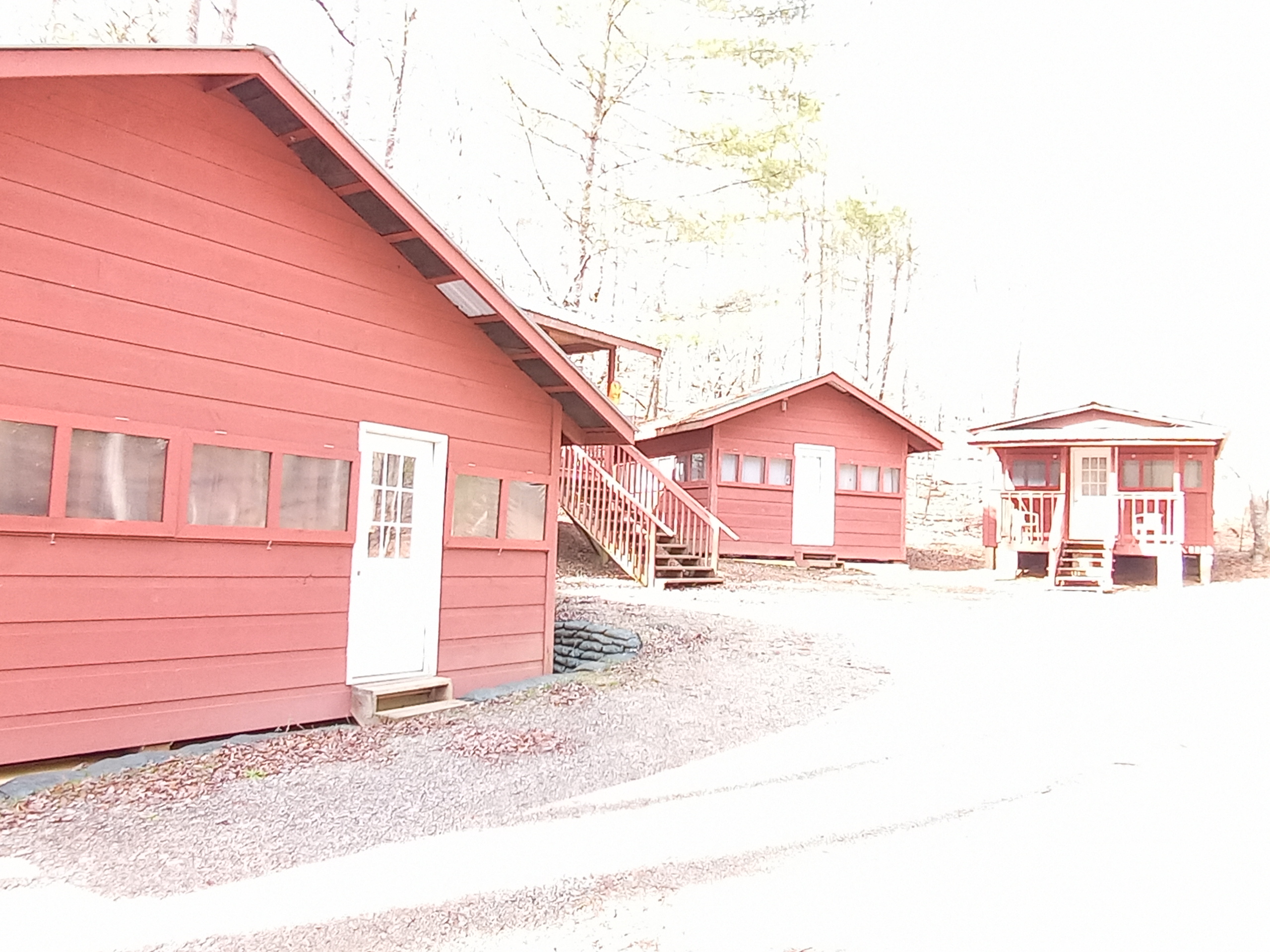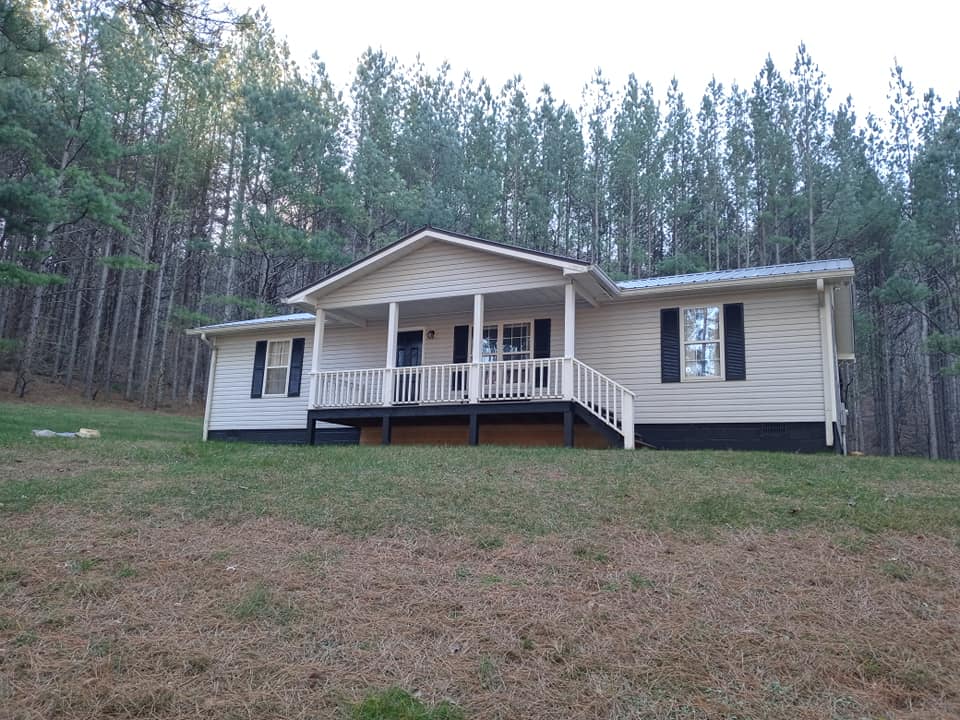 24 Cabins.

Our cabins provide sleeping accommodations and are divided into four separate groups of secluded cabins. Each group of cabins consists of six cabins each, and each cabin sleeps four to six people on both single and bunk beds. Each group of cabins has a fire pit with bench seating all around and/or picnic tables. Each group of cabins has a separate outdoor sink and three restrooms.

Dorm-Style Lodging.

Our dorm building will accommodate 35 persons in bunk beds, a large kitchen, and a large gathering room with farmhouse tables and chairs, sofas, chairs, etc., for comfortable meeting space.

Separate bathhouse with restrooms.

Our large shower/restroom facility is divided into two sides, one for men and one for women, and has clean, tiled showers, hot and cold water, sinks, heating, and air conditioning.

Lake House. In addition, we have one house overlooking the lake that can be rented out on its own or as part of your retreat package.
For Full Lodging, details visit our Lodging page Click HERE.
Main Lodge.

Our main lodge offers a commercial-sized kitchen, a large eating/meeting area with a fireplace, smaller meeting or breakout rooms, and a conference room with a video screen.

Large Outdoor Pavilion.

Our large outdoor pavilion is connected to the Main Lodge, offers a stage for musicians or speakers, and has seating and tables for up to 150 people. Also attached to the pavilion is a covered outdoor cooking area complete with a large smoker, a large pit charcoal grill, and a gas grill.

Main Fire Pit.

Just outside the Main Lodge, between the outdoor pavilion and the lake, is a large fire pit with surrounding log seating.

A Large Lake.

Our large lake has a beach area with a covered pavilion and picnic tables, water trampoline,  blob, rope swing, and a slide and is perfect for fishing, swimming, paddle boarding, and canoeing.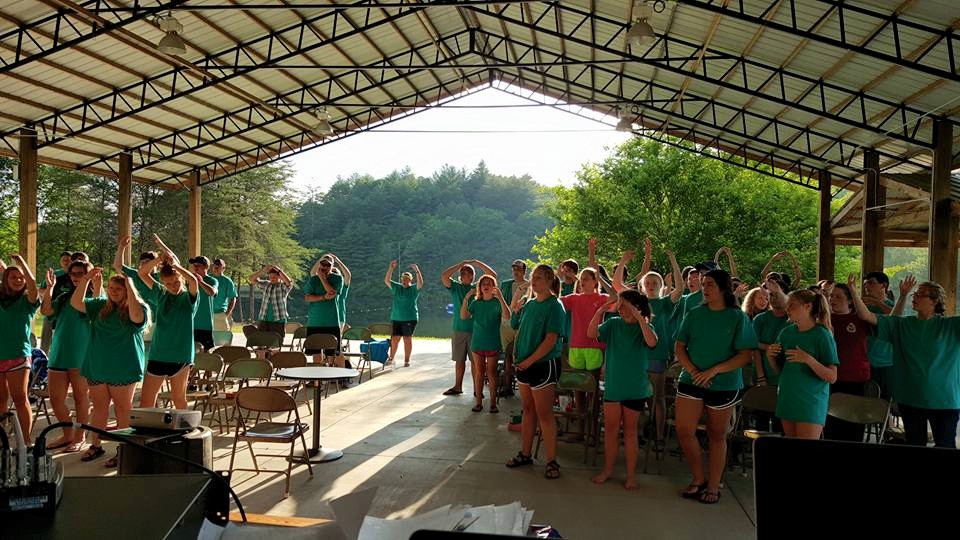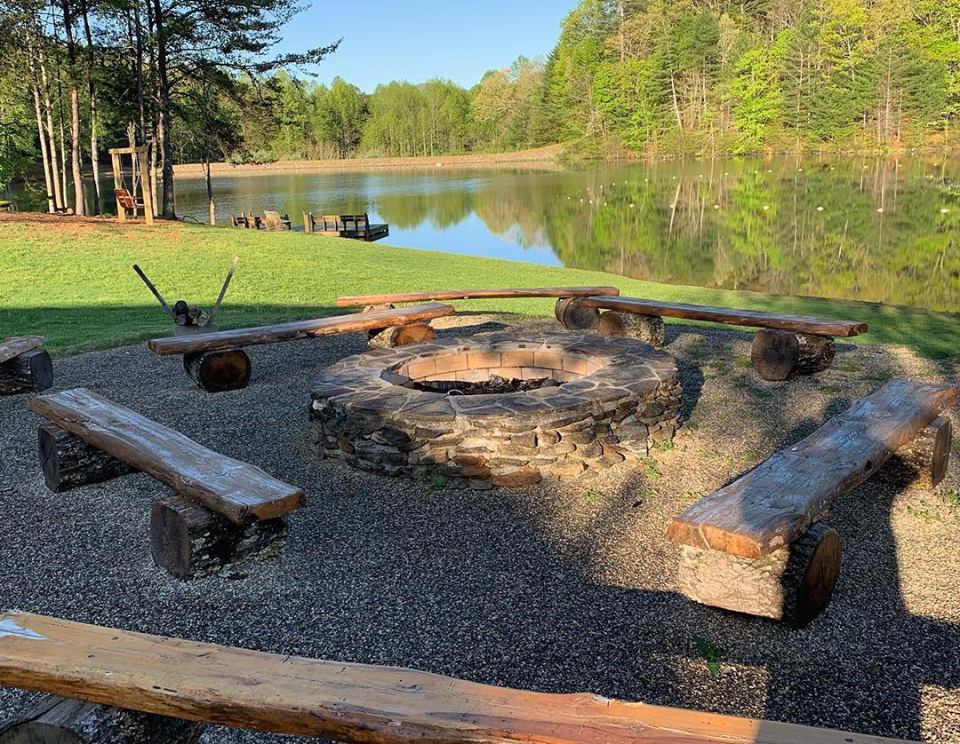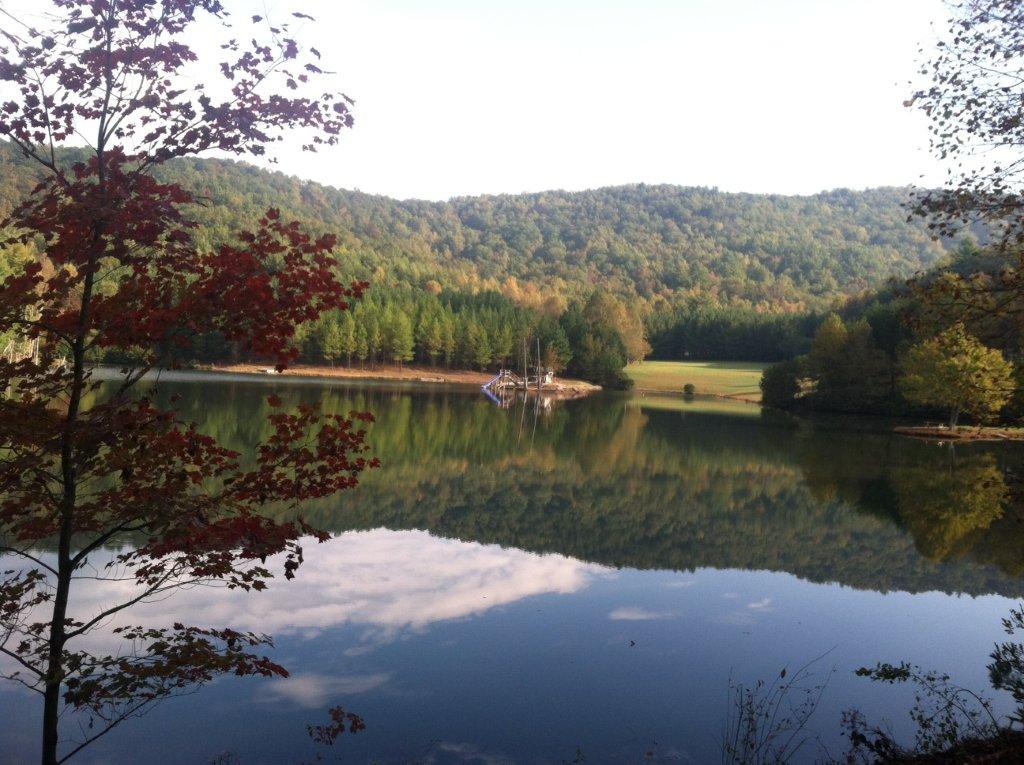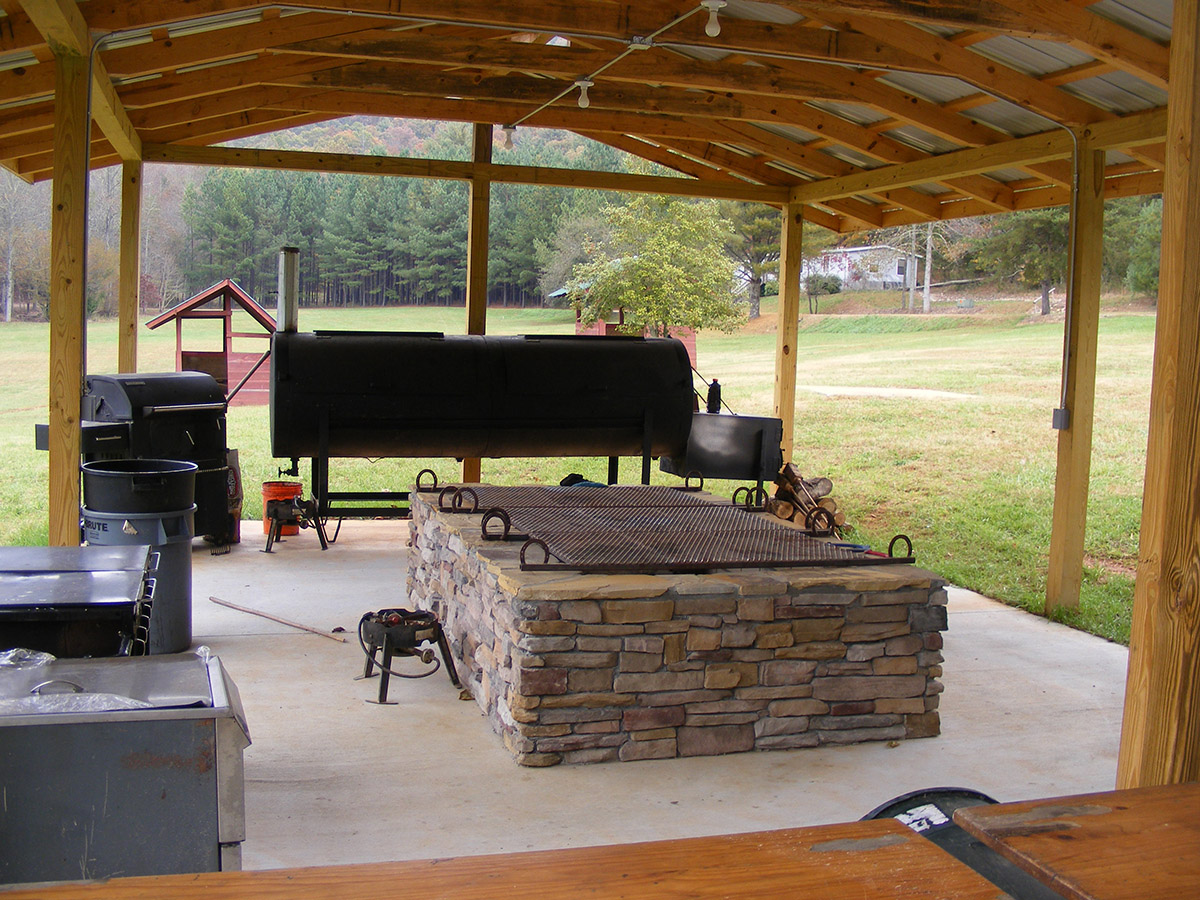 The Challenge Course 
Providing several different obstacles the require folks to band together to beat the other team.
The course was designed to build the concept of teamwork which can be used as a reminder that life can't be achieved alone.
Your crew should come prepared to work hard and get really dirty.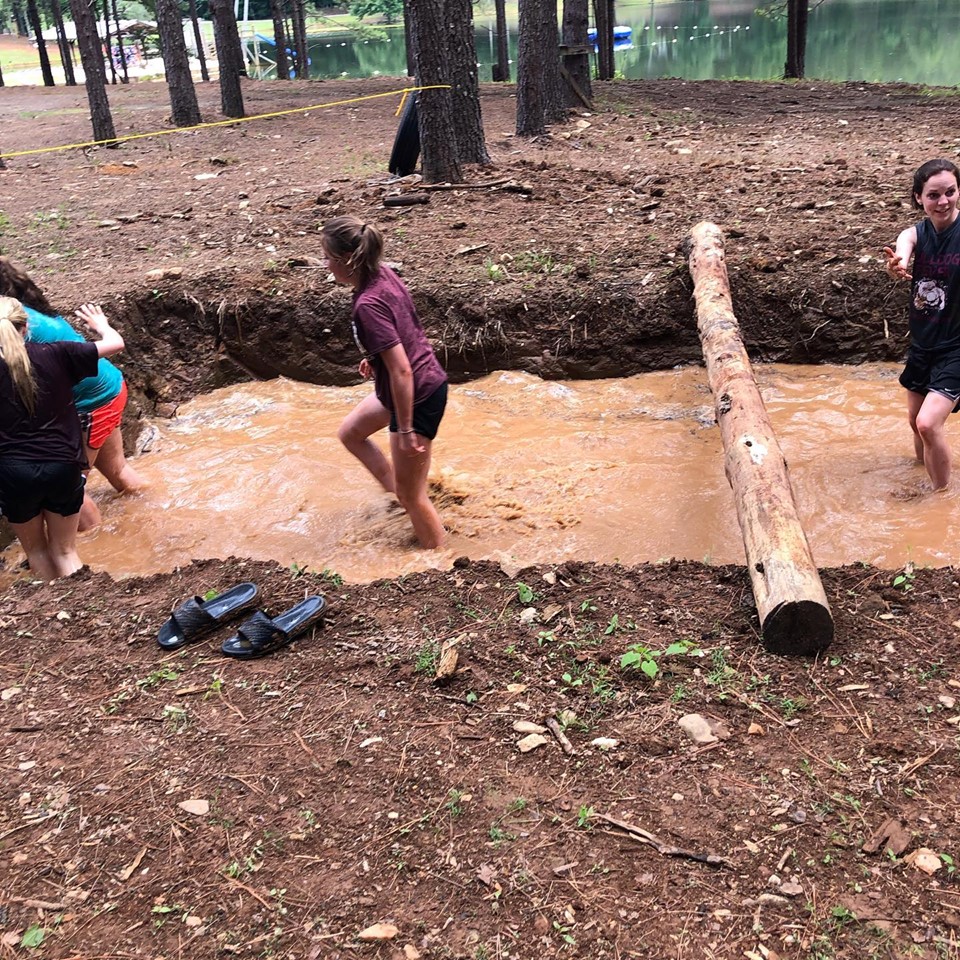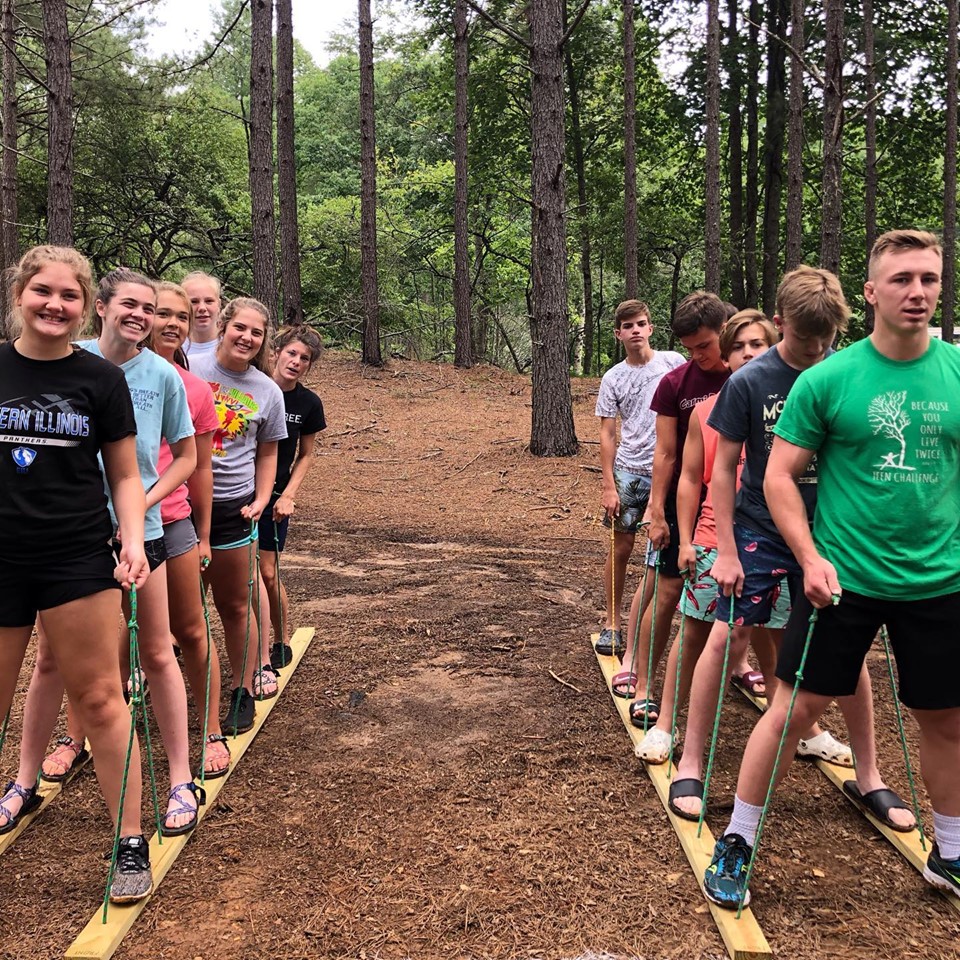 Our lake has a large water trampoline for hours of fun.
Yes, we have canoes, there is plenty of room for spending time paddling or going out fishing.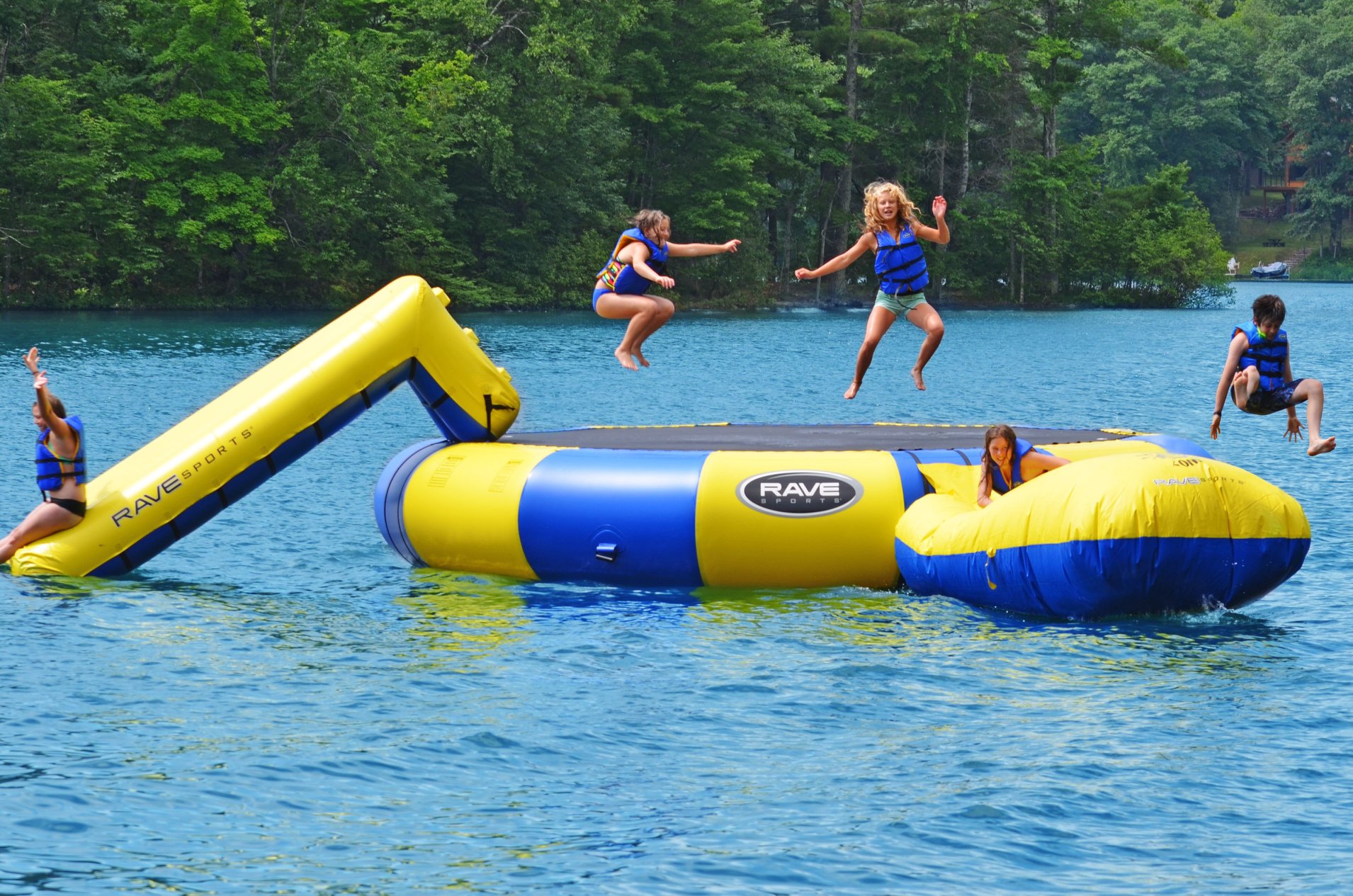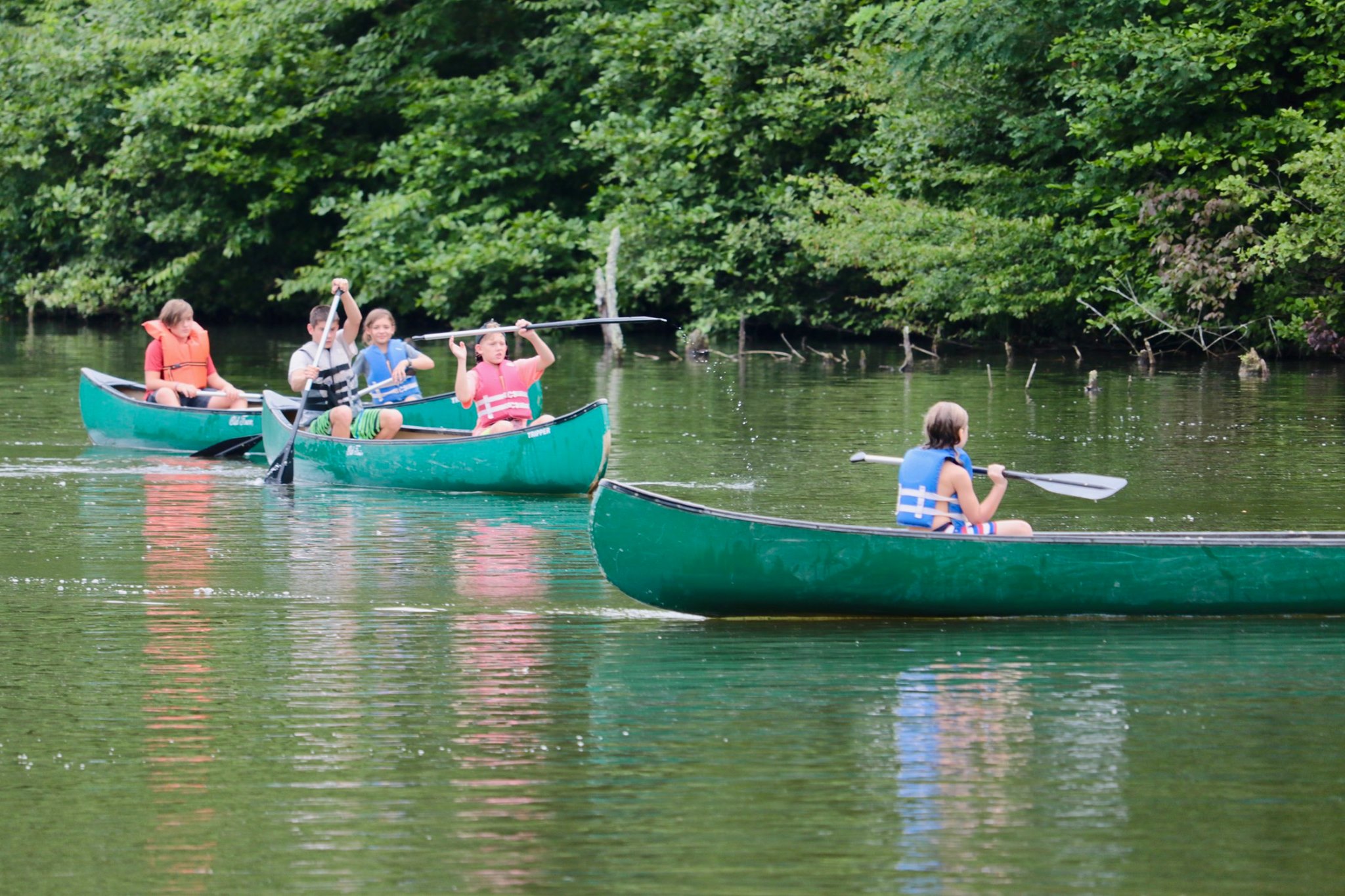 In addition to everything available on the property, the surrounding areas of the camp offers:
Numerous Hiking and Biking Trails Trout Fishing,
Hiking,
River Tubing,
State Parks, and More.
We welcome visitors to come out and look around our facilities, however, please note we have a gate at the front entrance that can only be opened with a code so it is recommended to call ahead to make an appointment before you come! 1-706-747-7933