About Mountain fellowship
Mountain Fellowship Camp is a 205 acre Christian Camp established in 2012. We are a 501 (C)(3) non-profit organization. The camp's vision is to provide facilities and space for groups to have Christian fellowship in a safe, comfortable, outdoor setting. It is a place for all ages to share the Gospel of Jesus Christ, grow as Christians, and be challenged to serve God.
We specialize in groups from 25-200, including Church Camps/Functions, Bible Studies, Group/Family Camp Outs, School Groups, Retreats, Family Reunions, Ministry Events, and Weddings. Come and enjoy God's creation in a quiet, peaceful setting surrounded by thousands of acres of National Forest!
Our Mission & Vision
Our vision and mission is to help connect people to faith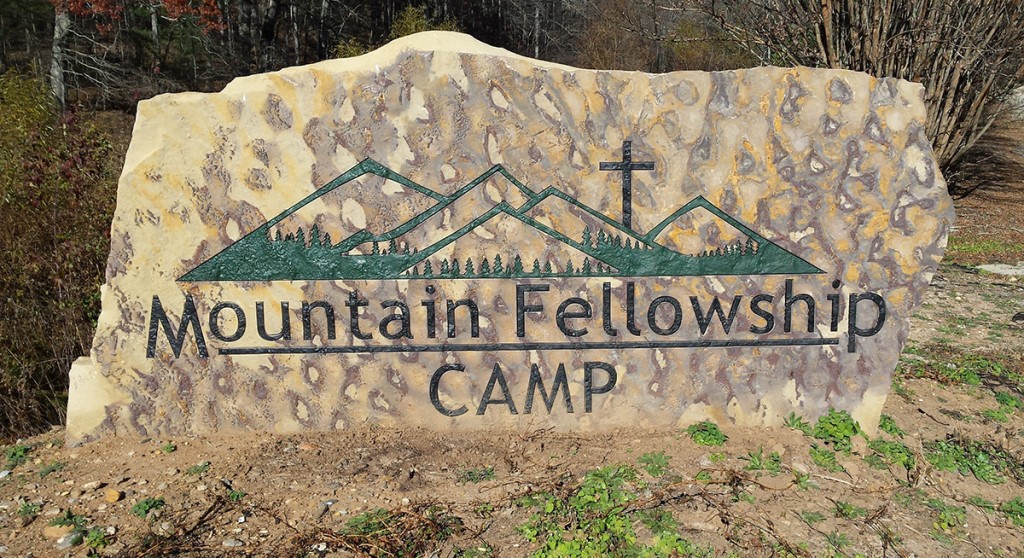 Mission & Purpose
Simply put, our purpose is to glorify God by loving the Lord our God with all our heart, mind, soul, and strength, to love our neighbors as ourselves, and to share the good news of Jesus Christ.
To fulfill that purpose, we feel it is our mission to provide an affordable place for Christ-centered fun and fellowship in a rustic outdoor setting allowing people to take a break from their busy lives and enjoy each other in God's glorious creation.
God has truly blessed us as stewards of this beautiful property. Our hope and prayer are that everyone who visits the Camp will grow closer in their relationship with God. To date, many, both young and old, have accepted Jesus Christ as Lord and Savior while visiting the Camp. Please pray for us as we work to serve the Lord and that many more lives will be forever changed.
Our Camp Directors
Tim and Lisa Dempsey both from Jacksonville Florida have been married for 22 years and have four children. Travis (21) who is studying at FSU, Lilli (13), Michael (11) and little Taylor who Passed away at 5 yrs old, 15 years ago. Tim and Lisa have both served at their church in Jacksonville in many different areas. Tim was a Deacon, on the Stewardship committee and chair of the Trustee committee for many years. Lisa hosted many luncheons for the church and was also chair of the School Missions Team for almost 10 years, all while being active leaders in the youth ministry. The Dempsey family is very passionate about furthering God's Kingdom and are excited to see what the Lord has in store for the camp's future.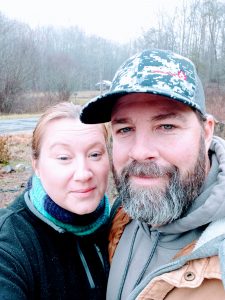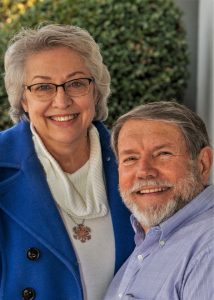 Assistant Camp Directors
Jim and Elaine Curtis both from Gainesville, Ga have been married 34 years, have 6 children & 7 grandchildren.  
They have served at their church in many different areas including working with the Louisiana hurricane relief team, VBS stage set design & construction for 14 years and Serving with different church's Night To Shine events.
Elaine served on staff for 12 years as Admin to the Worship Pastor and volunteered in the office at two prior churches while Jim served in the Air Force.
Jim is involved with the Band of Brothers that serve the community & widows in the Gainesville area and was Deacon in Florida. 
After retirement, while volunteering at MFC, it became apparent there was a need for laborers and the Lord was asking them to be available.  Kingdom work has always been a very important part of their lives and they wanted to do whatever it took to serve Him.  The Curtis's are humbled to be a part of this great ministry and look forward to whatever years the Lord allows them to serve. 
Don & Shannon Anderson
Don & Shannon founded Mountain Fellowship Camp in 2012 and have remained staunch supporters of the Camp since. While Don owns and operates a business in Louisiana, and Shannon raises their two sons Devan and Logan, they still find time to serve the Camp.
Board of Directors
Mountain Fellowship Camp is governed by a Board of Directors consisting of Don & Shannon Anderson, founders of Mountain Fellowship Camp; Scotty Jarrard, Senior Pastor of Harmony Grove Baptist Church in Blairsville, GA, Greg Blocker; and Joey Swanson, local business people from Blairsville, GA.