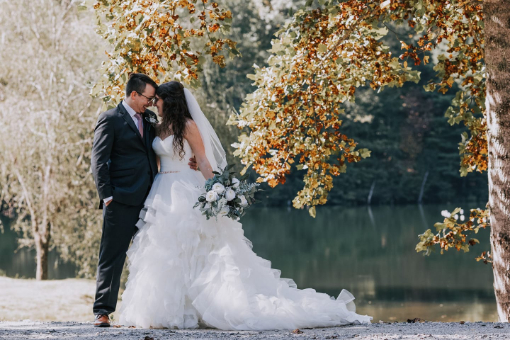 With the greatest backdrop surrounding the property perfect spots for pictures is endless! 
Here on property there are various locations to have the ceremony that offer spectacular views and with the tranquility of the outdoors surrounds you with Gods creating during your spacial day.
There is so much space that you will only be limited by your imagination and time.
Here you see a set created to offer a church ceremony in the outdoors.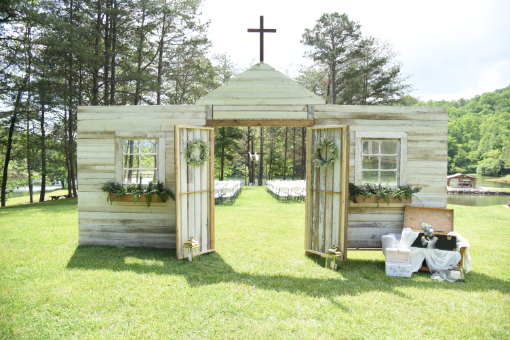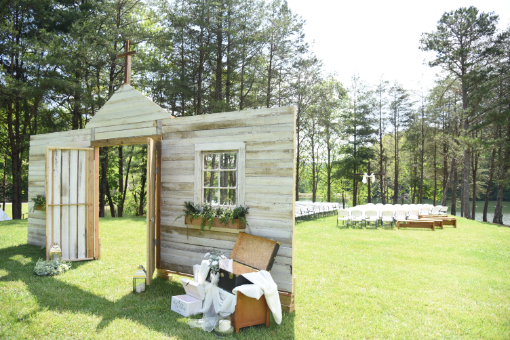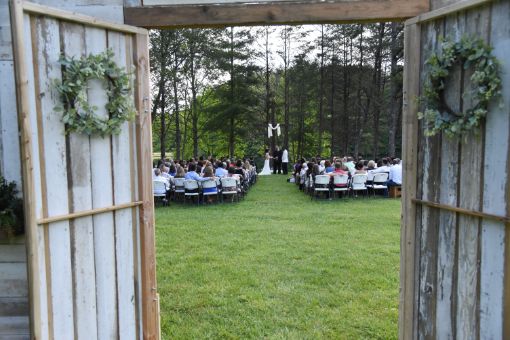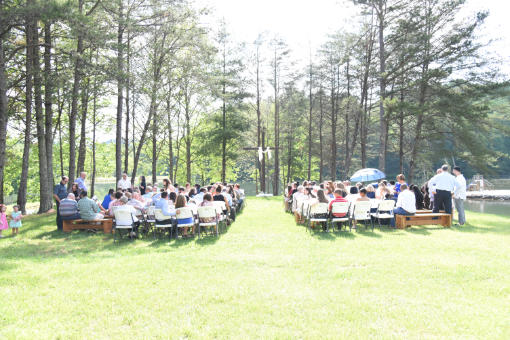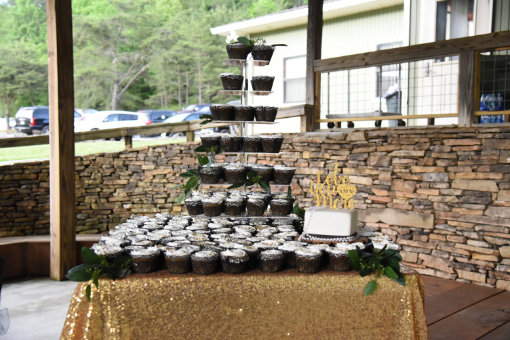 Yes, there is plenty of space for Cake!
As you can see our covered pavilion offers a large space for the reception or even the ceremony.
Please contact us directly to answer your question and schedule a visit as it is best to visually imagine the possibilities.
Reach us at 706-747-7933 or email info@mtnfellowshipcamp.org,
 You can also schedule a call by clicking here.